Roll over image to zoom in
Key Features
Edge Guide.
Automatic safety clutch with padded clutch shoes
Easy lifting carrying handle.
Position height adjustment.
Description
Finish your lawn with expert precision with this 438 Petrol Lawn Edger by Atom. This highly efficient edger produces professional results and offers an ease-of-use that is second to none. Any hand-held machine needs to be compact and lightweight so that you won't struggle during use; Atom has designed this edger to be surprisingly light and easy to hold so that you can trim your lawn with minimal strain. The integrated 7-point anti-vibration system further reduces fatigue for the operator. A highlight feature of this model is it's speed and time-efficiency, with the capability to cover long stretches in minimal time. The economical four-blade cutting system ensures ample precision, supported by the integrated edge guide which together create a perfect cut every time. This model is well-rounded in terms of capability, able to handle round corners, curbs, sidewalks and gutters. With this highly efficient edger in your toolkit, you are guaranteed to produce professional results every time.
Trigger switch control with safety interlock 

Strong steel tube handle bars

Atom 26cc fuel efficient E-start engine

Automatic safety clutch with padded clutch shoes

Easy lifting carrying handle

Position height adjustment

Edge Guide

Exclusive patented 4-blade cutting system. Longest 271mm hardened steel blades for smoother operation, longer life and neater cutting

Constant height spring return pivoting debris deflector

Very manoeuvrable large 150mm wheel

Fully enclosed blades guard

Cross brace for extra stability
Customer Reviews
Customer Reviews
Write a Review
Ask a Question
01/20/2021
mark h.

Australia
Versatile
Fantastic easy to use product! I don't know how all these years I did without an atom. Damaging whipper snipers and charging through cords just to do the edges Let alone the extra time too edge. Now with my Atom it a walk in the park, and reduces my time too complete the lawns
12/21/2020
Jasmine B.

Australia
Our atom
Love our new atom we have actually named him Adam and we love Adam he is so helpful
01/05/2020
Allan M.

Australia
Great Service
My new Atom Edger was provided assembled, tested and fueled up next day after online purchase. Even had to get one from another store to make it happen, impressive service. Brought it back Christmas Eve, could not start with a throttle linkage issue. They could not make a promise before new year but they did fix ASAP and I was back in business, day after Boxing Day. Could I ask for more? Great after sale service and no charge. Thanks guys.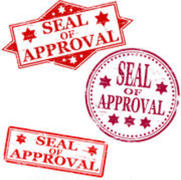 01/01/2020
Elloise M.

Australia
Atom edger
Overall my partner was really happy how the egdger has been. He's only used it once but he was really happy with it. We would recommend
Specs
2-Stroke Atom 26FC-4 (Full crank engine)
Buy Now, Pay Later with Humm